Dear Isyans!

What is better than one lucky box? Two lucky boxes!
For a limited time we bring you:
Shield Lucky Box (10x Chance) & the Criterion Shield Lucky Box!
Now you can match those epic weapons with some sweet shields!

This sale will start on Tuesday 08/04/2020 at 01:00 am PDT
And will end on Wednesday 08/05/2020 at 08:00 am PDT

Try your luck today!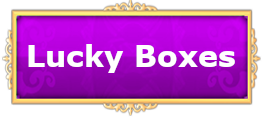 Best Wishes
Your Fiesta Online Team