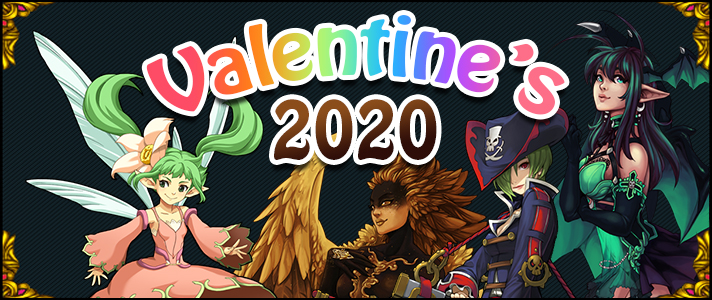 Greetings Isyans,
Valentine's Day is nearly upon us and once again we're back with another event! This Year's Event will be slightly different from previous Valentine's Day Event. Instead of the usual Date a GM, the Valentine's 2020 event will be focused on just one person. That's right! You've guessed it, it's our beloved Kuroneko. In order to win my heart you will need to complete any single one of these task
How it works:
Here are the following task, complete any single one of them in order to win Kuro's heart
(You may complete more than one)
Write a Romantic Letter or Poem to Kuroneko
Design a Valentine's Themed Pet or a Pet suited for Kuroneko
Design a Valentine's Themed Suit or a Suit for Kuroneko
Design a Valentine's Card to Kuroneko or Fiesta Online
Create a Fan Art for Kuroneko
Produce something in real life!
Here is a template of Kuroneko:
Where:
When:
Deadline: Friday 14th February 2020
Reward:
A Chance to Date Kuroneko within the game
5 Event Points
Rules:
All Game and Event Rules apply.
All GM instructions must be followed.
Anyone disturbing the event or displaying inappropriate behaviour will be put in jail for the duration of the event.
Users are only permitted to win once per event---attempting to win on multiple servers will result in forfeiting all prizes.
Good Luck!
~Your Fiesta Online Team