As topic states, I went to load up Fiesta to check out the Christmas event stuff and found some errors I've never seen before. Please see below screenshots. If this is DirectX related, can someone please tell me the exact name of the new .dll file I need? My laptop won't install the latest versions of Direct X for some reason so I have to extract the single .dll files from an older laptop.
And if the issue isn't DirectX related... What do I do? I've got no idea how to troubleshoot this. Running as Admin did nothing to help the situation.
1) You can see as soon as Fiesta opens, the usual links on the left are automatically blocked. I also have Edge pop open for some reason to try to open the carousel directly.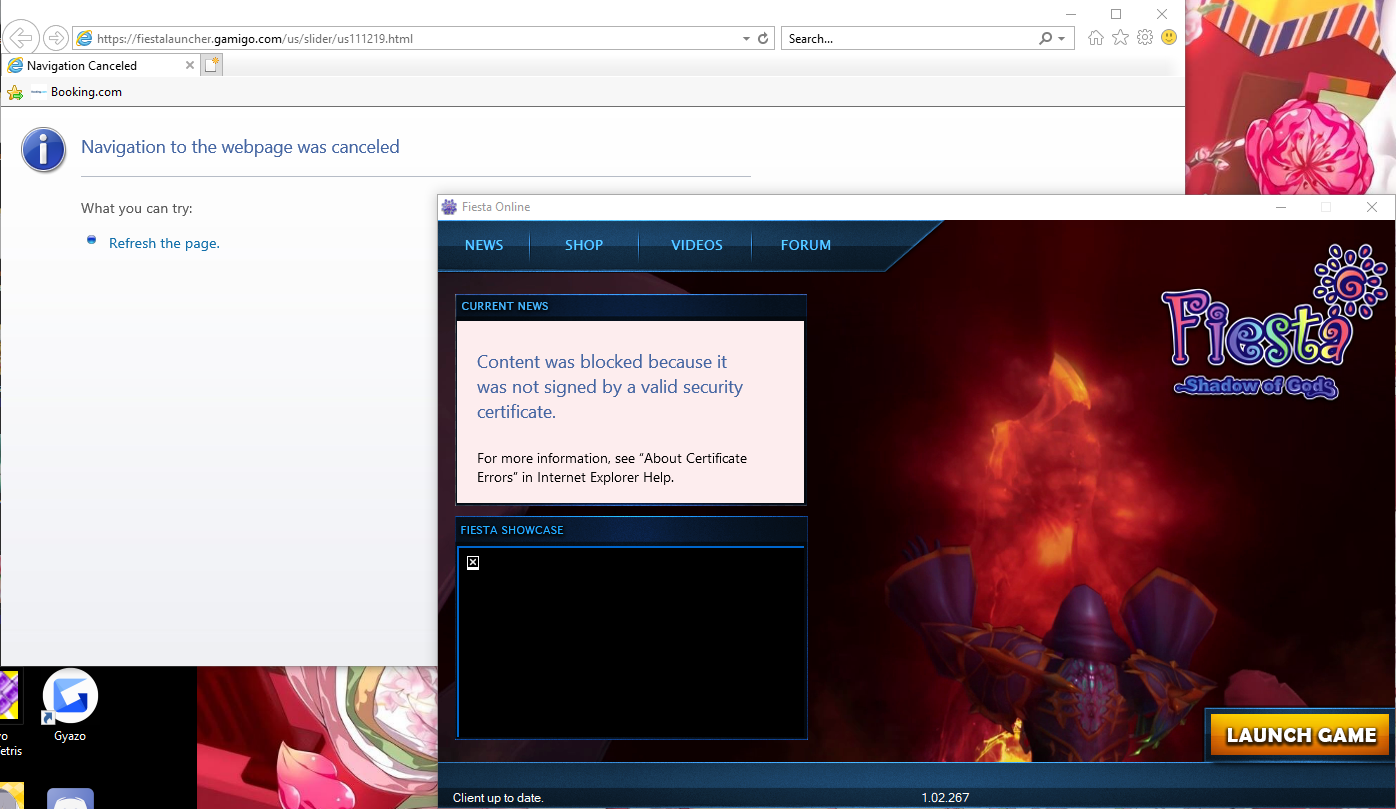 https://gyazo.com/25051f5225e46e0bb859a8e26f10cafa
2) And as soon as I click Launch Game, I get this error message: