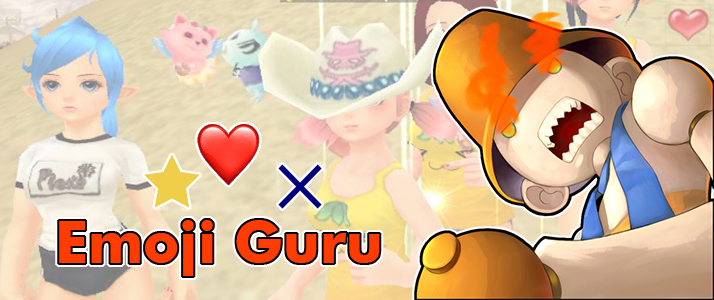 The long requested event is here! Be an emoji guru by creating the cutest, coolest or funniest emojis based on Fiesta's monsters and maps!

Winning designs have a 100% chance of being added to the Fiesta official discord.

How to win:
Create an emoji for Fiesta's discord! It can be of any relevant Fiesta related item.
Post your entry in this thread with your character name, server and prize of choice.
Rules:

The canvas size should be a square. Discord emojis are in size 50x50pixels. You do not need to make your drawing 50x50px, but each emoji should be smaller than 600x600 pixels.
Please submit your work as a .jpeg or .png image.
You can submit more than once emoji, but you can only win once.
If your entry is selected, we may request the original file version, or, depending on the image quality we may take it into our own hands to vectorize the image before adding it to the discord.

When:
10th January 2020 - 10th February 2020

Where:
Forums
Rewards:

Drama the Llama (Permanent) and Red Valentines Costume (30 Days) OR 15 EP
Drama the Llama (30 Days) and Red Valentines Costume (30 Days) OR 12 EP
Drama the Llama (7 days) and Red Valentines Costume (30 Days) OR 10 EP
Others: Drama the Llama (7 Days) OR 5 EP
*This event is for ALL versions. The winners will be selected from ALL versions*

Rules:
General rules apply to this event.
Images with inappropriate content will be disqualified and earn it's submitter a forum ban.
The deadline for the last entry is the 10th of February 2020, 23h59 PST.
Each participant can only win once.
All entries must be related to Fiesta Online.
The idea and implementation of each contribution must come from the participant himself. Images protected by copyright may not be used.
Entries should include Character, Server name and choice of reward to be valid.
All decisions from staff members are final.