"There's 50, not 100."

"No, there's 75, obviously"
"I'll say 45"

"I think it's 77"

The NPCs in Eldrine gathered around the market place gazing at the bottle of slimes on the counter top. "Why don't you make your guess?" Item Merchant Kenton snickered as he shook the bottle and place it on the table again. The slime jelly in the bottle quivered from the shake, shifting around and causing an illusion of even more slimes. "You can win a prize if you guess right!"


How to win:
Guess how many slimes there are in the bottle and post your number in this thread. At the end of the event, players with the correct number will be awarded the prize.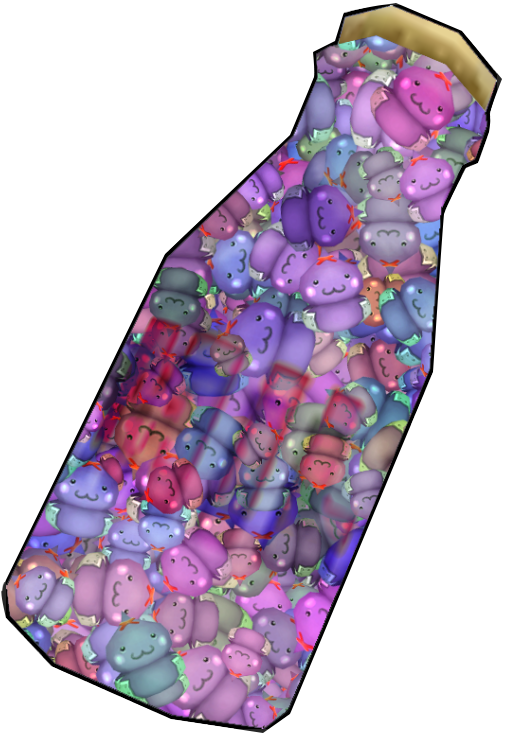 When:
7th November - 13th November 2019


Where:

Forums


Rewards:
Aladdin slime (7day) or 3EP to the correct or closest number
Rules:
General rules apply to this event.
The deadline for the last entry is the 13th of November 2019, 23h59 PST.
Each participant can only win once.
Entries must not be edited.
Entries should include Character, Server name and choice of reward to be valid.
All decisions from staff members are final.