Should Gamigo tell us what to expect again?
51
YES! Tired of not knowing what to expect anymore... (37)

73%

Nope! I like surprises (/sarcasm) (8)

16%

I Don't Play Anymore (6)

12%
I grow tired of not knowing what they're planning anymore.
The "Undefined Time" is to be expected...as code usually ends up causing issues. We get that.
But as far as not telling us what's coming, and what we can voice our opinions on BEFORE you make the changes is something you should honestly expect from this community now.
Those of us remaining, should have a MASSIVE influence on what you do now, as we keep the game alive with what we put into it...mainly from charms and enhancements...and the "Lucky" box (Sarcastic snicker + eye roll).
Quit leading us on with "Soon" or "to be announced".
Straight up tell us what you're going to change, and what we should expect to SEE changed and if it's actually working as you intended it to.
You guys were doing soo well when you first took over, now the game's in utter shock (population wise) because you guys honestly refuse to listen to us.
So instead of messing with our heads and driving a lot of conspiracy, speculation, and utter fear of what to expect.
Enough is Enough...
SO, Community...
Do you have my back in this request?
Some of you say that we should just look at discord and facebook...blah blah blah...NO! Not enough information for us to be able to incite our feels until its too late. Like with the Gabriel Set issue...changed when it wasn't even mentioned until it was too late, which also ticked off the abusers but made us legit folk happy...but the amount of backlash was intense.
There are other prime examples I could offer, but let's face it. The few hundred of us left playing remotely share the same feeling about being left in the dark about what's being changed/added/removed.
Do a month-ahead montage or something, so we can get a general idea of what to expect...and not those stupid publisher's letter. No one cares to read a wall of text that has literally no meaning to us except the usual "speculated" malcontent and frustration we all have with you as a company that ignored their paying players.
Power-To-The-Players is being utilized by MANY MMORPG's as we speak...but...meh. This isn't part of the many MMORPG's...which is sad.
EDIT:



Hello Isyans! This maintenance didn't take long and we are just changing a few things, so yeah... sorry about that! BUT! Our next patch will contain stuff we have been waiting for long! The wait will be worth it!




Client version: 1.02.210




Changes:

The kingdom quest "Water Balloon Battle" has left Isya until next year, but don't worry, the Swim Ming will continue in Elderine until the next patch so you can exchange all the summer coins for fantastic rewards!

Regards,

Your Fiesta Online team

Display More
This is exactly what I am talking about...
Enough of this. Be more transparent with the community instead of speaking to us from behind a wall, blinding us with bright lights, while you use a voice changer.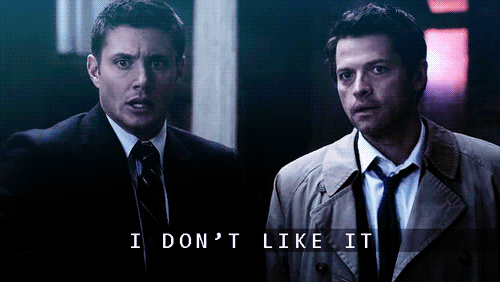 Edit #2: As more people finally chime in and speak up like I used to before I got banned off the old official forums, it's very apparent that this community is growing more and more tired of the lack of production and productivity from a company that claims to "respect and admire" it's current player base. Let me be as transparent as possible with this statement...
"When I initially heard that Gamigo was taking over fiesta, I grew excited in that fact that an ACTUAL LIVELY GAME PUBLISHER was taking the reign of one of my favorite Online-Passtime's. But here lately since Gamigo got FULL CONTROL of fiesta from OnsOnSoft...lackluster at best. If I had the funds and the ability to HOST this game, I seriously would do it!
The biggest issues that this community has addressed would be top priority in being reconciled and adjusted to the favorable stand-point for the COMMUNITY and Publisher/Producer/Provider at best...
1. BUGS...there are minor issues, and then of course there are the severe ones that have been ignored...that haven't been addressed for years.
2. Launcher Stability (is incorporated into bugs)...This would HAVE to be addressed as a top priority, no matter what. Consistent crashes, result in frustrated players, which results in lost revenue and future revenue...doesn't take someone with a PHD in marketing to figure that out...HELLO!
3. Cost-Effectiveness for Cosmetics...The price increase was uncalled for, and is FAR from balanced. Again, doesn't take someone with a PHD to realize this.
4. Enhancement Rates...Touch and Go subject here with everyone. In fact, I would eliminate the utilization of cash shop bundles all together! The use of In Game currency, and items obtained THROUGH ACTUAL GAME PLAY would be required. For a sure-fire 100% guaranteed enhancement, then a cash shop item would be considered.
5. Server Merge and Transfer options would be looked into after client stability were to be addressed, made stable and suitable for continuous gameplay (over 8+ hours of "idle" time), etc. thus resulting in 2 servers being available. Transfer option would be available once per 180 days with limitations of course.
6. Quality Control, Customer Service, Beta and Bug Testers, and Programmers would have things to do, work on, and make suitable for ALL RANGES of gameplay, newbie to End-Game Veterans...whereas the cash shop would be Optional to minimal to even proceed at best.
7. Player suggestions would be heavily considered when it comes to new content or adding on to or fixing current content. THIS is where most gaming company's go extremely WRONG...they NEVER REALLY LISTEN to their player-base until it's utterly too late.
Gotta be transparent at some point Gamigo...
Can't always hide <pile> in the shadows and expect us to grope around in the dark only to land face first into it. Either be semi-transparent with us, or stop announcing maintenance's all together since you can't be open about what the <censored> you are doing to our favorite game.