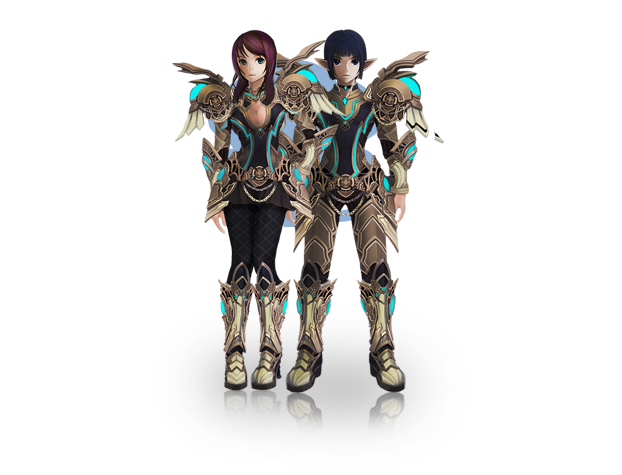 *Some of the information that will follow has been acquired from FiestaWiki*
How about we start with the different classes that the Cleric has?:
Cleric

High Cleric

Paladin

Holy Knight/Guardian

Here are the different type of weapons that you will have access to:
Maces: The mace is the basic weapon for Clerics. It's a bit more accurate then a hammer. Its attack speed is slightly higher.As far as damage goes it's really outclassed by the hammer, if one is having accuracy problems, one should switch to using a mace but it is not recommended to do this before level 40. It's the weapon clerics start with at level 1.

Hammers: The hammer is slower and less accurate than the mace. However, its higher damage may appeal to certain players. Many Clerics will use hammers, then switch to using a mace after level 40.

Always look for some extra END and/or SPR. END will increase your health and defense while SPR increases Mag. defense, your SP pool AND your chances to do some critical damage, something all clerics need more off. STR isn't necessary but it wouldn't hurt to have some, especially for a mace-user! DEX is like STR, not necessary but would certainly help out a hammer-user. INT is completely useless for a cleric or any other class that isn't the mage
Here are the current different Builds:
25 SPR/Rest END- A generic build for support clerics. They will have decent defense against both physical and magical attacks while the 25 SPR will increase their SP pool.
Pure END- A good build for anyone who doesn't want to take almost any damage from physical attacks. This gives the cleric a tremendous boost in survivability with high defense and HP. The downfall of this build is magical attacks as END does not give any bonuses for Mag. Defense and having a smaller SP pool for skills.
Pure STR- While clerics do the least amount of damage, adding STR can increase their damage output. Mainly a soloing cleric build as most parties would rather have a fighter to keep the aggro off them instead of a cleric.
25 SPR/Rest STR- Another soloing cleric build but this one allows for more SP as well as critical hits.
25 SPR/33 DEX/ 50 END/ Rest STR- Another solo build. The DEX you add gives you a bit of evasion which always helps.
*If you guys have any additional information on regards to skill points with different builds or simply any other information that could be useful to this guide, Please leave a comment and it will be my pleasure to apply all the necessary modifications! The Wiki guide was quite empty (so is this one) So let's add all the up to date information that we can!!