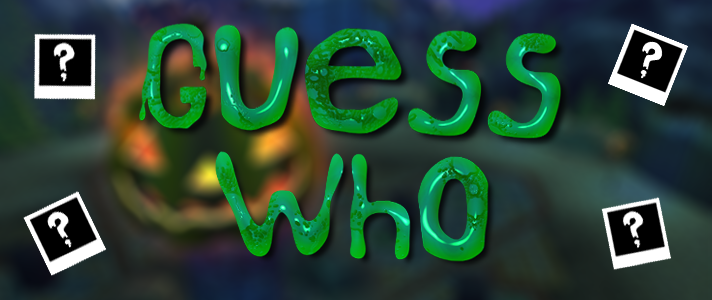 Greetings Isyans!
Are you the next sherlock holmes? Can you tell who is who? The team has gone trick or treating and dressed up to make this event fun for you all! Correctly guess who is in each picture for a chance to win an awesome prize!
How it Works:
Each day you will be provided with a picture of a team member, you must carefully deduce who it is.
Where:
When:
Tuesday 20th October 2020 until Sunday 25th October 2020
Lists will be posted between 2-5 PM PST for each day of the event
One list will be posted earlier between 6-9 AM PST
Reward:
The Top 3 Winners who guess correctly will get a Penguin Suit (7 Days)
Rules:
All general Game and Event rules apply.
All GM instructions must be followed.
All GM/MOD decisions are final.
Submissions must include In-game character name and server.
Users are only permitted to win once per event---attempting to win on multiple servers or accounts will result in forfeiting all prizes.
First 3 to get the majority of the guesses right will win.
The deadline for the last entry is the 10.25.2020 at 23:59 pm PDT!
You may NOT edit your submission.
Goodluck!
~Your Fiesta Online Team