You have heard about our Item-Token-System and want to learn more about it? Then this is the right place for you!
In this FAQ we explain what the Item-Token-System is, what the Cash-Tokens are, how you can get them and what you can do with them.
What is the Item token system?
The Item Token function makes it possible to buy an item for real money in the Cash Shop, trade it in the game and then exchange it again for slime coins at NPC Madame Seria, which will be directly credited to the slime coins balance of your game account. The item token function makes it possible to exchange currency in a safe way.
Step 1: Open Cash-Shop
Open the item store with the "X" key directly in the game and click on "recharge". This will then redirect you to the cash store.
Alternatively, you can also open the Cash-Shop directly via this link: click
Step 2: Buy Cash-Token Package!
Select a Cash-Token-Package and complete the payment process. You will then find the purchased Item Token Package in your premium in-game inventory.
There are different Cash-Token packages, which can be purchased at different prices.
Example: Cash-Token-Package #1 contains the following items:
100x Small Cash-Token
10x Medium Cash-Token
5x Cash-Token Large
The choice of Cash-Token packages can change at any time.
Step 3: General Cash-Token Information
Get your Cash-Token package directly from your premium inventory and get started!
The different Cash-Tokens have a different Slime coins value.
1x Small Cash-Token = 1 Slime Coin
1x medium cash token = 10 Slime Coins
1x Large Cash-Token = 100 Slime Coins
All cash tokens can be stacked up to 1000 items.
If you do not want to trade the whole stack of Cash-Tokens, you can separate them with SHIFT+left click.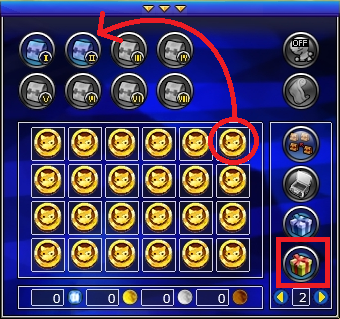 Step 4: Trading Cash-Tokens
All Cash-Tokens can be bought or sold in a sales booth. To do so, press the "H" key and click on "Open buy/sell". Make sure that you set the right price!
All Cash-Tokens can be traded with other players. To do so, select another character and right-click on his avatar to send him a "trade request".
Step 5: Exchange your Cash Tokens for Slime Coins!
Go to Roumen and talk to NPC Madame Seria. She offers the option "Item-Token" in her menu.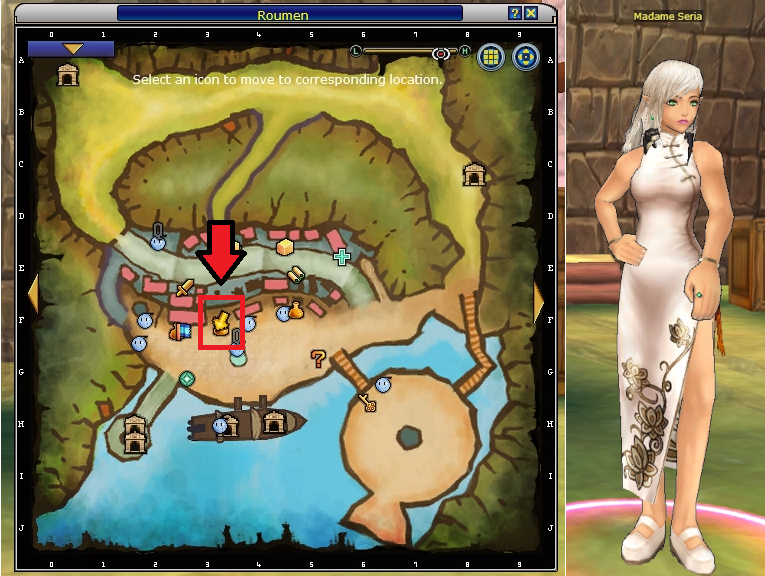 Choose how many Cash-Tokens you want to exchange and place them in the left item slot. Directly below it you will see what kind of Cash-Token you want to redeem.
Click on Confirm to finally exchange the Cash-Token. Please note that the decision cannot be reversed!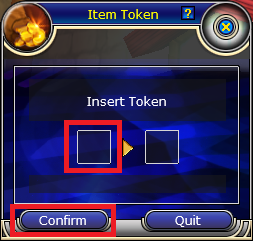 After you have confirmed the exchange, the corresponding amount of Slime Coins will be added directly to your Slime Coin balance on your game account where you redeemed the Cash-Token.
You can check your Slime Coin balance by clicking on "X" and visiting the Item Shop.
Step 6: The decomposition of Cash-Tokens.
You have e.g. a Large Cash-Token but do not want to trade or use the whole Cash-Token? No problem! Cash-Tokens can be split up into Cash-Tokens, which have a lower value. The "small Cash-Token" is excluded, because it has the lowest value in the game. (1 Slime Coin)
Go to Roumen and talk to NPC "Madame Seria". She offers the option "Item-Token" in her menu.
Choose a Cash-Token that you want to disassemble. Put 1x of it into the left item slot.
Attention! The disassembling of a Cash-Token only works if 1x Cash-Token is pulled into the slot and used.
Click on Confirm to finally exchange the Cash-Token. Please note that the decision cannot be reversed!
The Cash-Token has been disassembled and you will now receive the corresponding value in your Premium Inventory.
1x Large Cash-Token = 10x Medium Cash-Token
1x Medium Cash-Token = 10x Small Cash-Token