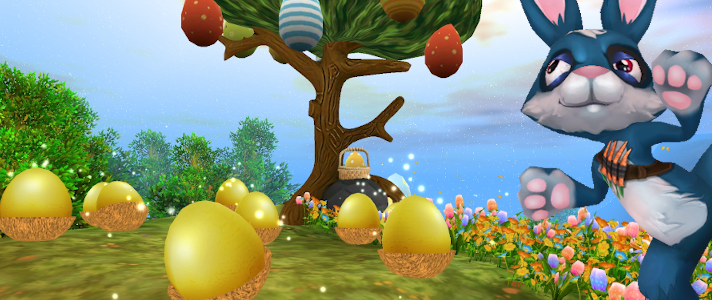 Greetings Isyans,
Happy Easter to you all! Jonas, the Easter Bunny, has spent the last year havesting Easter Eggs in his little garden in preparation for Easter 2020! But it seems Slime Hugo stole all the easter eggs from Jonas! Jonas has sent Sapling Joy to recruit help from the GM's and players to help retrieve the stolen eggs. In order to retrieve the eggs from Hugo the Slime, we will need to fight our way through his hoard of monsters!
How it works:
Please gather by Daniel Slime and Kid Woz in Elderine, the GM team will explain the mission to you and will open the way to Cyclone Hill where we will fight our way through the hoard monsthers and retrieve the eggs.
Where:
When:
Enid: Sunday 12th April 2020 @3:00PM PDT
Jenira: Sunday 12th April 2020 @4:00PM PDT
Pagel: Saturday 18th April 2020 @3:00PM PDT
Isya: Sunday 19th April 2020 @4:00PM PDT
Reward:
- GM Chest Spawns
Rules:
- All Game and Event Rules apply.
- All GM instructions must be followed.
- Anyone disturbing the event or displaying inappropriate behavior will be put in jail for the duration of the event.
- Users are only permitted to win once per event---attempting to win on multiple servers will result in forfeiting all prizes.
Good Luck!
~Your Fiesta Online Team