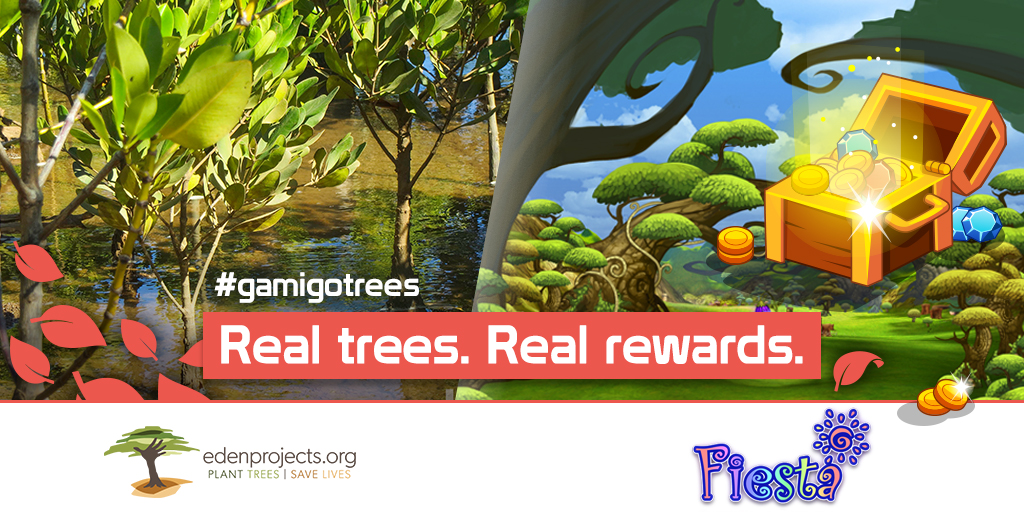 Dear Community!
Plant some trees with us, help make a difference in the world.

Let us introduce you to #gamigotree.
Are you looking for a way to help, but don't know where to start?
Every little bit makes a huge difference when you're talking about helping something bigger than us all.
Wild fires ravaged forests all over the world, as such they need immediate help.

We invite you to join hands with Eden Reforestation Projects and gamigo and help plant some trees for Mother Earth!
Every tree planted will help heal the earth for generations to come. This isn't about us in the now, but about the us of the future as well.


Who is this Eden company you might ask? Well let us tell you a bit about them.

@Eden Reforestation Projects are actively combating the climate crisis as they restore forest systems one tree at a time, alleviating the devastating effects of deforestation. And every tree planted serves to protect, provide, nurture and sustain all of life. But the work done by Eden Reforestation Projects also rebuilds communities. Fair wages and a commitment to skill-building and employment for women and single parents helps keep farmers from selling themselves or their families into slavery just to survive.

How can you help?
Purchase any of the packs below.
You get some nice things out of it too, besides feeling amazing that you are making changes in the world around you of course.
You CAN make a difference, we all can...together!
Garden Pack
1x Quest EXP Booster (+20%)(1 Day)
2x Quest EXP Booster (+10%)(1 Day)

Grove Pack
1x Tree House (+5 Slots)(30 Days)
4x Blessing of Teva (1Day)
7x EXP Booster Card (+100%)(1 Hour)
5x Quest EXP Booster (+20%)(1 Day)
1x Tear of Legel (10 Units)

Forest Pack
1x Tree House (+5 Slots)(30 Days)
1x Sakure Tree house (+5 Slots)(30 Days)
1x Earth Crystal (Permanent)
1x Honeying Shirt (Permanent)
7x Quest EXP Booster (+20%)(1 Day)
2x Tear of Legel (10 Units)
Want to keep an eye on how we are doing?
Then head on over to The Leader Boardand take a look! You can see how many trees are planted and which game is in the lead!
Best wishes,
Your Fiesta Online Team