Mini-games for in-game currency! Where else do you get the chance to increase your wealth in the game while playing a game of dice? That's right! It's your chance to win some in-game money by playing a game, rather than grinding all day. Enter the lucky house with your friends and gamble away! Who knows, you might get lucky.
What games await you in the Lucky House?
The lucky house currently holds the dice game, a fun game of luck in which you bet currency on specific dice faces. After each round, 3 dice will land on the table revealing 3 faces. Depending on what faces you bet money on you could win money, but also lose to the bank. Additionally, you can obtain awesome titles to show your skills off to the community.

How can i enter the Lucky House?
Entrances are located in Elderine, Uruga, Alberstol Ruins, and Adelia. Press "M" on your keyboard to open the in-game map and look for the Lucky House NPC. After talking to him, press "Enter" and you will be ported into the Lucky House.
Inside the Lucky house you have to change your game currency to gamer coins using the Coin Exchanger machines. Only after you've exchanged your money will you be able to join the dice game and play. If you would like to change the gamer coins back to in-game currency, simply go back to the Coin Exchanger machines and change it back. The exchange rate is: 10 copper = 1 coin
The Lucky House Safe allows you to enter your stash and deposit or withdraw funds< for your gambling enjoyment. Good Luck and happy dicing!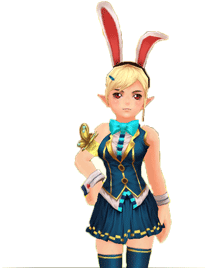 What is the Slot Machine?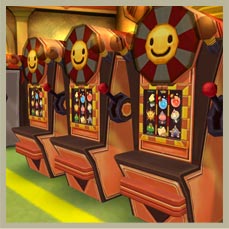 The Slot machine opens the gateway to amazing prizes and fun minigames. It allows players to use game coins and challenge their luck. Bet on your favorite icons, press start and win. Cross your fingers and you might just get lucky! There are many different prizes you can win, starting with game coins all the way up to the jackpot.
You feel bored? This game will entertain you for hours! Not only does it become more challenging once you attempt to win bigger prizes, but it's also a simple yet playful entertainment factor that doesn't require a lot of activity.
How does the Capsule System work?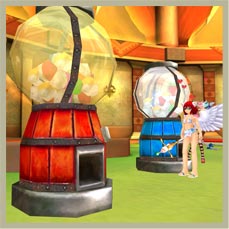 The capsules are special item containers which grant access to amazing items in the game. To be able to obtain a capsule (Red or Blue), players have to convert their in-game currency into gaming coins. Using gaming coins they can then purchase the capsules from the capsule system.
Beware, awesome stuff within! Every capsule contains unique items that can support players in the game. They even contain awesome weapons or a special King Crab mount!
Find out more about this awesome addition by joining the Lucky House and seeing it for yourself.
How do I obtain game coins?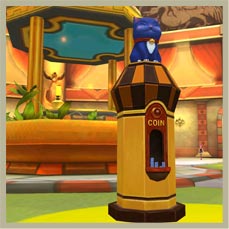 Gamer Coins can be obtained via the Coin Exchanger. Players on different levels can obtain different amounts of coin depending on their level. Starting with 10,000 coins up to 1,000,000 coins a day. Players can stack coins in their coin back to be able to play for a longer period of time.
Go see for yourself and enjoy the Lucky House with various new mini-games!
See you there!