Fellow Isyans: the journey continues as the bar has been raised with the next level cap. New adventures await as players experience distant landscapes, new instances, and the village of Adealia, the only town in Isya located in the sky. Prepare yourself for the darkness surrounding the city. Are you sure you have what it takes? Embark on the next stage of your epic adventure. Level 115 is here!
New Gear, Skills & Mobs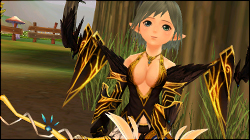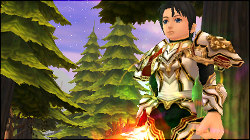 Along with the level cap, the Ascension to Adealia brings a wide variety of new armor, weapons, and other equipment that will increase your character's strength to a whole new level. Players will have to battle fierce monsters, bosses, and more in order to obtain these new armor and weapons and become Isya's champions.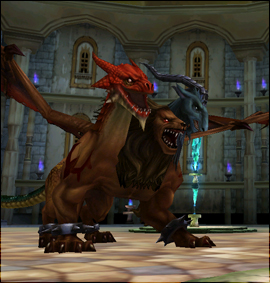 The Ascension to Adealia will grant Isya's top heroes new lands to explore. From the mysterious floating town of Adealia, to the spooky depths of Psiken Mansion, the new maps are sure to satisfy. New challenges await as players face never-before-seen monsters and new quests, challenges and more! Become a FIESTA HERO and beyond as many new titles have been introduced. Do you have what it takes to become a hero? Put your skills to the test and reach level 115 to unleash your hero's true power!
Adealia

Enter the new world of Adealia, a stunning area with an awe-inspiring town floating high above the clouds. Many myths and stories surround Adealia Village, but all of them begin with the village being torn from the earth in a desperate act of preservation, protecting the village from the dangerous monsters that roam below.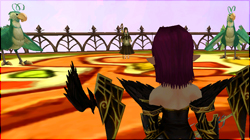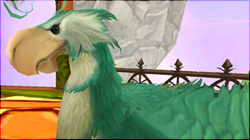 Heroes will have the ability to access Adealia Village by riding on Claude, a friendly bird and Fiesta's newest form of transportation, who will fly you to Adealia Village. While relaxing on the flight up, sit back and enjoy the breathtaking views of the land. Make sure to keep an eye out for the aerial view as you ascend towards the village. Upon arrival, explore the town and meet the locals. Adealians are known for their cheerful attitude and friendly hospitality, but don't be surprised if they ask for your help on a few things!